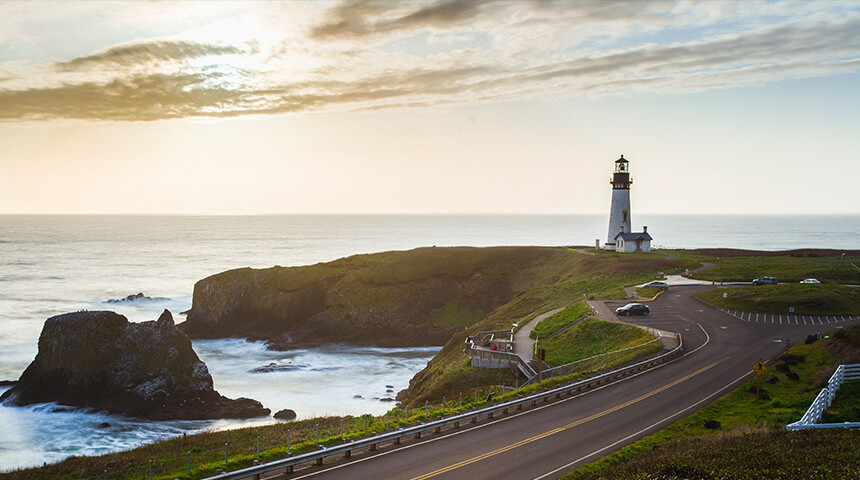 We invite you to enjoy Newport's various attractions — a fascinating array of historical and natural sites await you. There are as many things to see and do as your time and energy will allow. Hallmark Resort is conveniently located and merely minutes from all of Newport's attractions. The diversity of Newport attractions is enormous! The local area encompasses more than 7 State Parks. Enjoy Yaquina Bay and Yaquina Head Lighthouses, Nye Beach and Bayfront historical sites, along with educational opportunities at the Hatfield Marine Science Center and Oregon Coast Aquarium. You can also find miles of beachcombing, tidepools, and whale-watching! Visit the Yaquina Head Interpretive Center and experience the scenic viewpoints. The local industry boasts fishing, crabbing, and clamming in the Yaquina Bay, and also includes shopping, dining, arts, and theater — how much energy do you have?
For additional information, visit www.discovernewport.com
Plan your next adventure to Newport and a stay at Hallmark today!