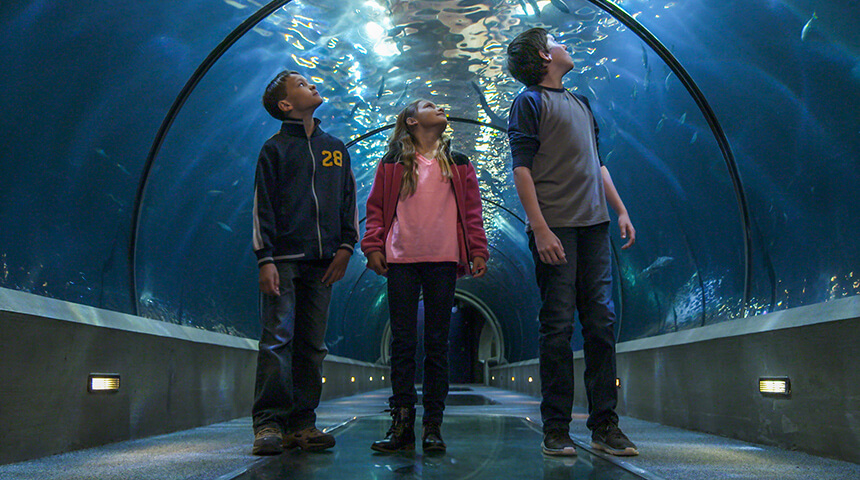 The Oregon Coast Aquarium has been named one of the nation's top ten aquariums by Parade Magazine, Parents Magazine, USA Today, and Coastal Living. It's natural setting, interactive displays, touch pool, and Passages of the Deep highlight the quality exhibits and educational programs.
There are many wonderful interactive children's exhibits throughout the aquarium. The Sea & Me exhibit, complete with fishing boat, fishing poles with magnetic hooks to catch magnetic nosed rubber fish and a fish market to sell the fish is a favorite for kids. Another favorite for children is the sea anemone and starfish touching pool. Whether it's rain or shine, or a little bit of both, the aquarium offers both indoor and outdoor exhibits.
Hallmark Resort Newport is just a 4-minute drive or a 1.4-mile walk to/from the Oregon Coast Aquarium. To avoid waiting in line at the Aquarium, our guests may purchase admission tickets at Hallmark.
For more information visit the Oregon Coast Aquarium
Book now and plan your next Oregon Coast Aquarium Adventure!