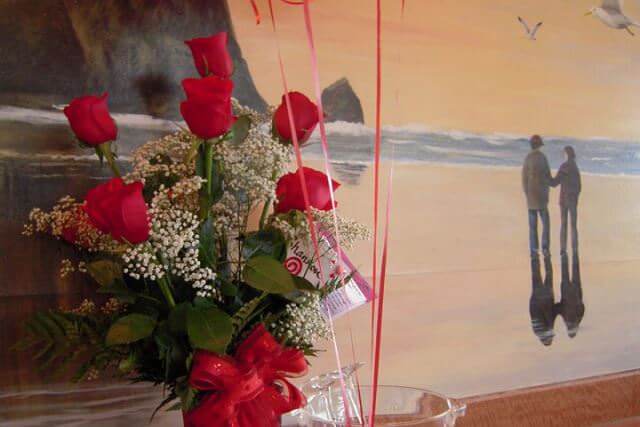 You're in the mood for romance, and your guestroom sets the scene. A softly-lit, oceanfront ambiance awaits your arrival with red roses and all the trimmings of a spectacular getaway. Freshly-baked French Macarons, fragrant sea-scented candle, chilled champagne (or sparkling cider), and two keepsake Hallmark champagne flutes help you escape into a world of indulgence.
Charge to the guest is $69.99
Call (855) 392-3279 to add this package »
To make an even more memorable experience, add a couples' massage to any of the above packages for $200! Please call our Spa, Elements by the Sea at 503-436-0366 (or dial ext. 188 directly from your room) for reservations. Take an extraordinary Ayurvedic sensory journey with treatments designed to restore your body's own signature balance, using creative and advanced techniques that will nurture your entire being. Open daily. Early and late appointments available upon request.
*Please reserve your packages a minimum of 24-hours prior to arrival.